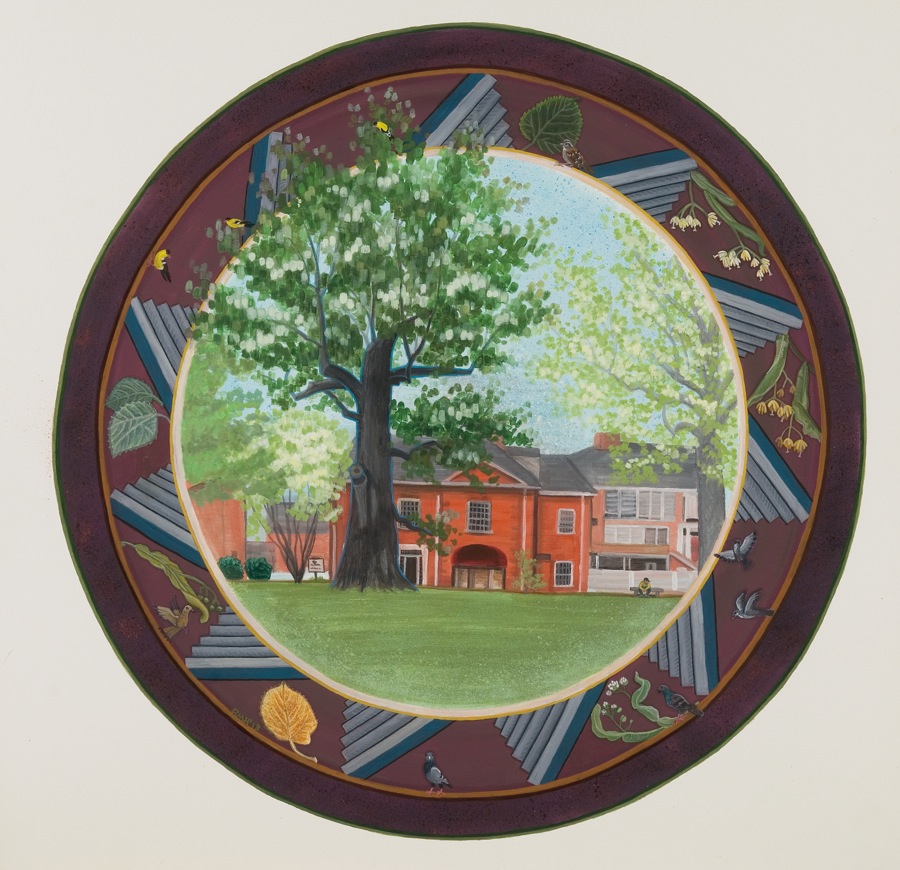 American Basswood, Lee Park Tilia americana
PG McIntire tore down a house and donated Lee Park to the city in 1917. It is a fine, central green space we are lucky to have.
Basswood, Linden, Lime, Bee Tree, are many names for this handsome native. No one knows how old this one is. The flowers are small, but draw a multitude of bees. This tree's top died after a storm a long while ago. City arborists cut it off and the tree revived. I recommend walking up close to see how big the trunk actually is. The retaining wall next to it may cause serious harm when renovation can no longer be put off.
Rock Pigeon, Mourning Dove, Goldfinch, White Throated Sparrow

15 x 15" $135

Shipping Included with All Items, Email MarchHanes@gmail.com for Enquiries.