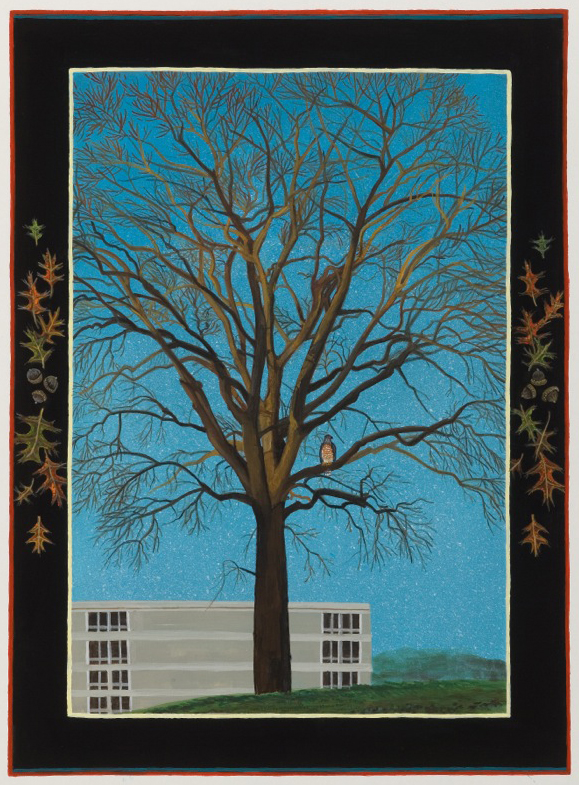 Pin Oak, Quercus palustris From a Bill Emory photo.
This tree lives by the driveway to the Albemarle County Office Building, on busy McIntire Road. Lightning protection was installed sometime this year, after much campaigning on my part. To me, it's one of the prettiest big trees in the city. The Seweer Authority is going to drill a tunnel under it for a new pipe line. Tree Stewards will be watching.
I saw a Cooper's Hawk flying, confused, under the Downtown Pavilion one day. He stopped to rest on a seat back before finding his way out.

Shipping Included with All Purchases, Email MarchHanes@gmail.com for Enquiries.