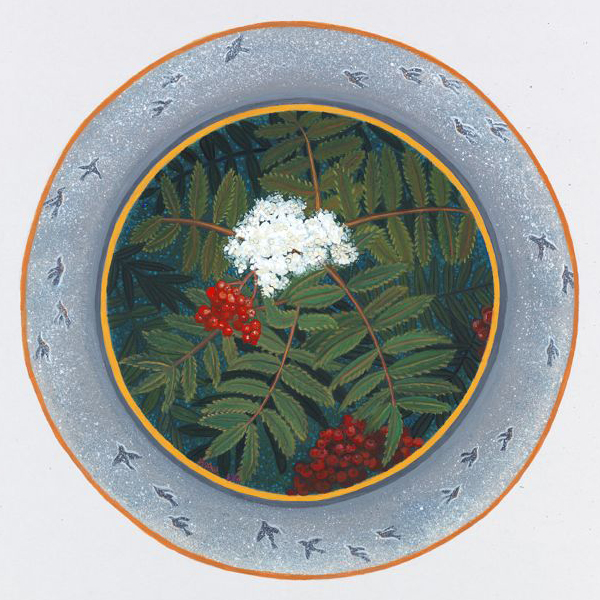 Mountain Ash, Sorbus americana also called Rowan-Tree
I went through a depression in 1998. As fall chill arrived, I was determined to get back on track. I climbed Mount Laconte in the Smokies. It was a cloudy day in October. As I arrived at the top, it began snowing. The view was fogged out, but a large flock of robins noisily enjoyed the red berries on a sizable Mountain Ash.

Shipping Included with All Purchases, Email MarchHanes@gmail.com for Enquiries.